Guest post written by CrossFit Uncompromised athlete, Becca Whiteman.
—
I've always been an athlete who played a sport each season on multiple teams. From my childhood I was consumed by soccer, lacrosse or basketball. I was captain in high school and college and was always active and healthy. After graduating college in 2011 and entering the corporate world, I found it much harder to remain motivated and healthy but I always found a pickup game, joined sports leagues and even coached lacrosse. When I moved to Lancaster in 2014 I had trouble finding what worked for my schedule and my passion of fitness. I was able to find local boot camps and other workouts that appealed to me but would lose interest after some time.
In 2015 I experienced some complications during my pregnancy and ended up being labeled high risk, which forced me to stop working out around 6 months of being pregnant. With little knowledge of nutrition and no longer having the ability to be active, I rapidly put on a TON of weight–about 85lbs. As you can imagine, I was uncomfortable but excited about being a new mom and attributed the extreme weight gain to being pregnant.
In July of 2016 I had a beautiful baby boy named Reese who was worth all the trials and tribulations of a high risk pregnancy. Even though we both had a traumatic experience getting him into this world. I was induced 2 weeks early, went through 36 hours of labor and tearfully ended up with an emergency C-section which was not what I had envisioned for my birthing plan, but again all worth it.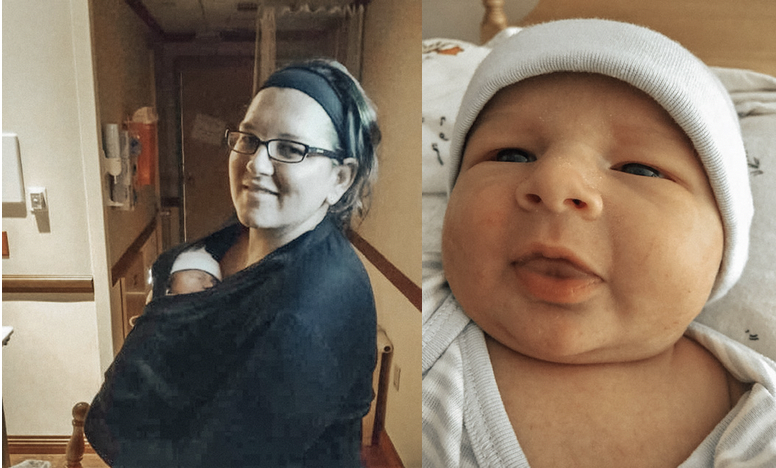 A couple months after having Reese I was cleared to workout. I was carrying so much extra weight since I hardly lost anything after having him. Little did I realize not only was I carrying the physical weight but I was carrying a mental load that was far too heavy. I was incredibly anxious but chalked it up to being a new exhausted mom. I was determined to "lose the baby weight" as they say, without dealing with everything else going on in my head. I decided my first workout I was going to go for run with the baby and the dog around my complex. I started out jogging—the slowest jog of my life. I ran less than 50 yards and was completely exhausted. I remember thinking holy sh*t, who am I?! Now let me say, I'm no runner and never have been but I've always been able to run at least a mile without stopping at a consistent pace but, not with an extra 85lbs. I jogged and walked 2 miles that day and the following week after I was so sore and defeated. I was unsure who I'd become.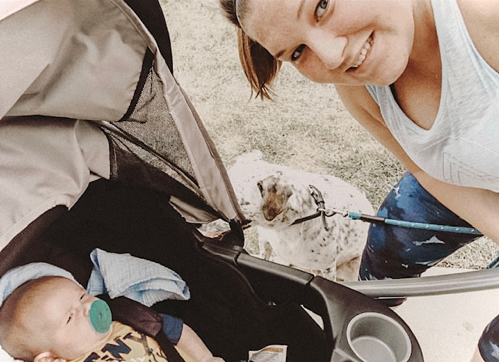 I realized I needed to make a change for myself and my son. I started by focusing on my nutrition. I researched and tried every fad diet, some for weeks, others for months. It was beneficial in the respect I was able to lose some of the weight, but something was missing. Each day after work I call my mom (and you know, your mom knows you best) and I was always in a terrible mood. She would tell me every day that I needed to work out again. I remember feeling so annoyed and frustrated when she would suggest that and I would make every excuse as to why I couldn't workout. The frustration and anxiety was crippling and the tiniest things would set me off. I was mad about everything and I experienced regular panic attacks out of nowhere. In hindsight, her suggestions came from the most loving place and she was telling me this for my mental wellbeing. I started going back to the boot camps and other classes but on an inconsistent basis and really had no motivation or desire to continue going back.
In June of 2017 I started a new job in the Greenfield corporate center and I stumbled across CrossFit Uncompromised. At noon I would see people running outside and thought, who has the motivation to work out in the middle of their work day? I did some research to see what it was all about and decided to give it a try. I was so nervous about starting I waited until November to actually walk in the door and start my first full week. I was really intimidated because it seemed that everyone was super ripped and in the best shape of their lives and I could hardly run 50 yards without being completely winded. I cared so much of what people thought of me because I truly felt I lost my identity of who I was. I went from being a healthy athlete my entire life to overweight, uncomfortable, unmotivated and anxious. After week one I was so sore, I could barely lift my arms up to wash my hair and I made ridiculous noises when trying to sit down. One time I even rolled my ankle walking out of the gym because my legs felt like jelly. Talk about embarrassing.
Despite the soreness and embarrassment, I kept going back. I made it a goal to go 3 days a week over my lunch break. After about 2 months, I started going 5 days a week. I was hooked. I started seeing the changes physically but more importantly, mentally. Eventually, I was going 6 days a week. As uncomfortable as I was during each WOD (work out of the day), there was something so gratifying in accomplishing the WOD each day. I always finished last and went back to work red faced and out of breath but I built something I had been missing for so long, discipline. Even when I didn't feel like going or saw the WOD had ton of running (which I still hate) I would show up. I would show up when I was sore, I would show up when I was tired, I would show up when I was defeated. Half the battle for me was showing up. Then it became my normal. Going to the gym at lunch is just what I did.
At first I didn't notice the mental changes happening inside me until one day I was in a terrible mood. Reese hadn't slept much the night before, I was upset about something at work, and I was irritable as ever. I didn't feel like going to the gym but that's exactly what I did. I begrudgingly started the WOD and after about 15 minutes I noticed I was laughing about something someone said. It was in that moment, I realized my mood had completely shifted. CrossFit had changed my mood, it became my happy place, my sanctuary. The members understood me, the coaches were supportive and the WODs always alleviated my stress.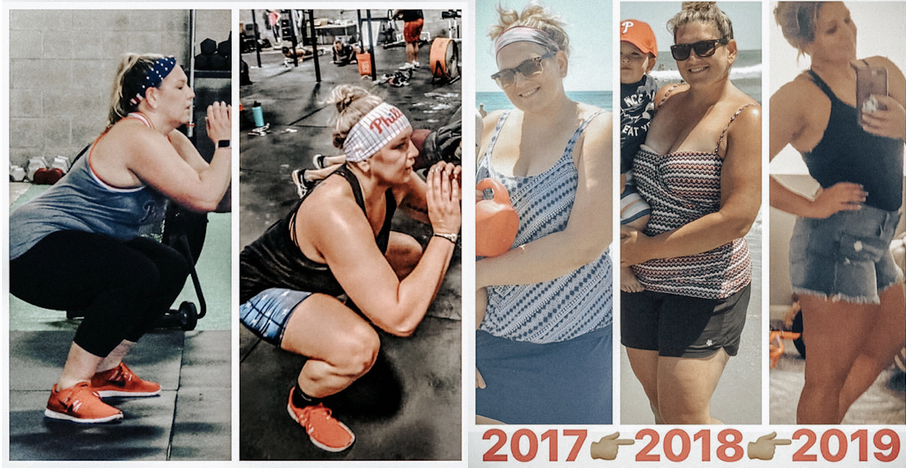 Despite feeling better, I was still managing the mental load of learning how to juggle professional life, mom life, social life and a failing marital life. In August 2018 my ex-husband and I separated and I took on a new role as a single mom. I learned a lot about myself in this time. A LOT. CrossFit was my outlet. It was my constant. It was the glue that held me together. Those WODs, GOT. ME. THROUGH. IT. They challenged me physically and mentally. When I would do those WODs during those trying times they provided me with clarity. I pushed myself to go harder, faster and to lift heavier. I made it my mission to deal with the sh*t going on in my head, I worked on self-discovery, self-love and healing. I knew if I could make it through some of those WODs, I was capable of anything. For me, it was about being mentally strong. Never did I think CrossFit would have such a positive impact on my life. The girl I was before was defeated, struggled making decisions, cared so much about what people thought, was unhealthy, unmotivated and overweight.
Now I'm resilient, disciplined, strong mentally & physically, motivated, precise in my decisions and CrossFit had a HUGE part in that. I lost much more than the physical 90 pounds of weight – I lost the mental load that has been weighing on me much longer than the body weight. The CrossFit community has been so supportive, open and encouraging. Looking back, I wouldn't change a thing because it was the building blocks that got me to where I am now. I have a beautiful happy, healthy son and a super supportive boyfriend who shares my love for fitness. I've learned more about myself in the past two years than ever before. I've built new positive relationships and look forward to the future. I've made the decision to not be shy in the pursuit of what makes me happy. I'm a firm believer that you create your own destiny. In becoming healthier, I've taken on the roll as wellness ambassador at my office, and plan to launch a new exciting wellness business in the near future. (Stay tuned for more about that!)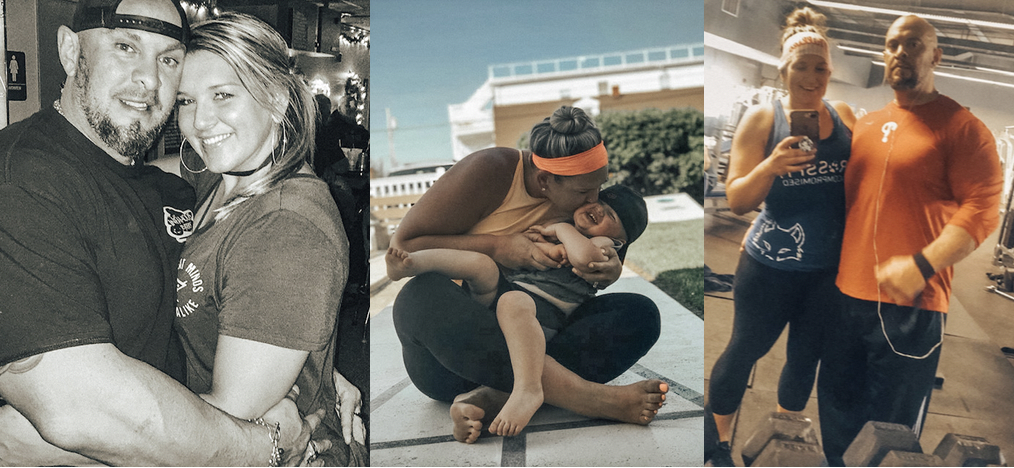 If there is one thing I could share with everyone I meet it would be this: In the end we are the only ones who hold the key to our own worth. It takes time, commitment, self-discovery, and acceptance. Let yourself be free and weightless from everything that holds you down. If you don't like something about your life you are the ONLY person responsible to change it. MAKE THE CHANGE. Happiness is a choice, chose wisely because life is too short to be unhappy and unfulfilled. I challenge you to take one step today towards a healthier you.
You are worthy and you are enough you are #killinit 🙂